GOODTIMES WITH RANDY "TEX" HILL AND THE OREGON VALLEY BOYS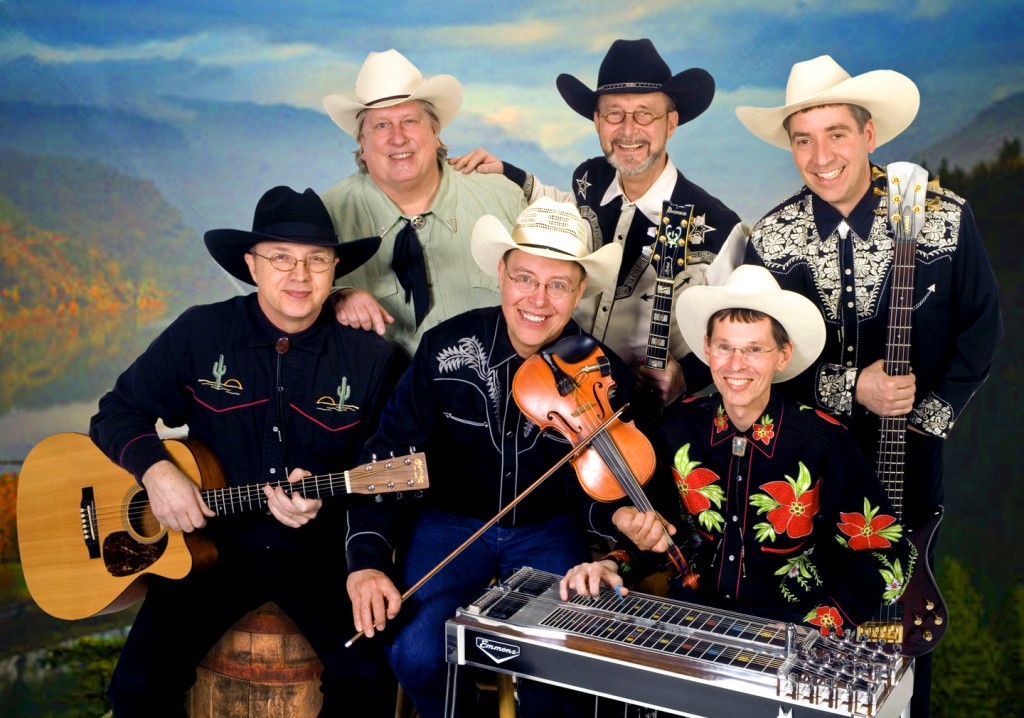 This article has been a long, long, time comin'. Yep, life has been movin' at a gallop even this ol' horse hasn't been able to keep up with…neeeiiigh(nay)
Originally this post was going to be just about Randy "Tex" Hill and the cool guitar art assemblage projects that he has done.
The man, Randy "Tex" Hill, is quite talented. He's been a fine drummer & singer – forever… and has traveled the globe entertaining for just about as long as that.
This just in via Facebook: Randy "Tex" Hill…"I got a call on Thursday. It's confirmed. I'll be inducted into the Northwest Western Swing Hall of Fame on August 10th in Auburn, Washington. Wow. Blows my mind. I am extremely honored." Words from a humble talented guy.
He's also a graphic designer, artist, has his own radio program, and even runs his own magazine. How he finds time to do all of this, I'll never know. He makes me tired, he does so much.
Recently, (in the scheme of things), I had the opportunity of getting out to hear his band The Oregon Valley Boys perform at Ringlers, right here in Portland, so I figured I'd just tell you a bit about the band also. These guys are the best Western Swing Band that I've heard in a long time. They have it down and they have it down good. Talk about a bunch of Swingers…(Western style that is).