HERE'S A LITTLE MORE DANELECTRO FOR THOSE WHO JUST CAN'T GET ENOUGH
A BIT ON THE NEW DANELECTRO COMPANY
As a follow up to the reprinting of "The Danelectro Story" by Jim Washburn & Steve Soest which first appeared in Guitar World Magazine some years back, Steve Soest was kind enough to fill us in on his involvement with the new Danelectro Company that came about in the latter part of the 90's – the time when all of those way cool re-issue Danelectro guitars got our hearts pounding faster and harder. Here what Steve had to say about all that coolness that filled the air…
JAG: The idea of a new Danelectro company seems like it must have been a pretty exciting adventure from day one. How did your involvement with the new company come about?
SOEST: After they attended the first NAMM show with a few new pedals, everyone asked them,"Where are the guitars?" After asking around, they contacted me to see if I would be interested in the guitar project. They hadn't originally considered making guitars after acquiring the Danelectro name but said the interest from dealers at the trade show was encouraging.
JAG: Just the idea of somebody wanting to reissue these cool instruments of the past is enough to get any guitarist's blood going. Did they pretty much have a plan on how they wanted to execute things?
SOEST: No, not at all. By the time they contacted me, they were just planning a re-issue of the classic U-2 model.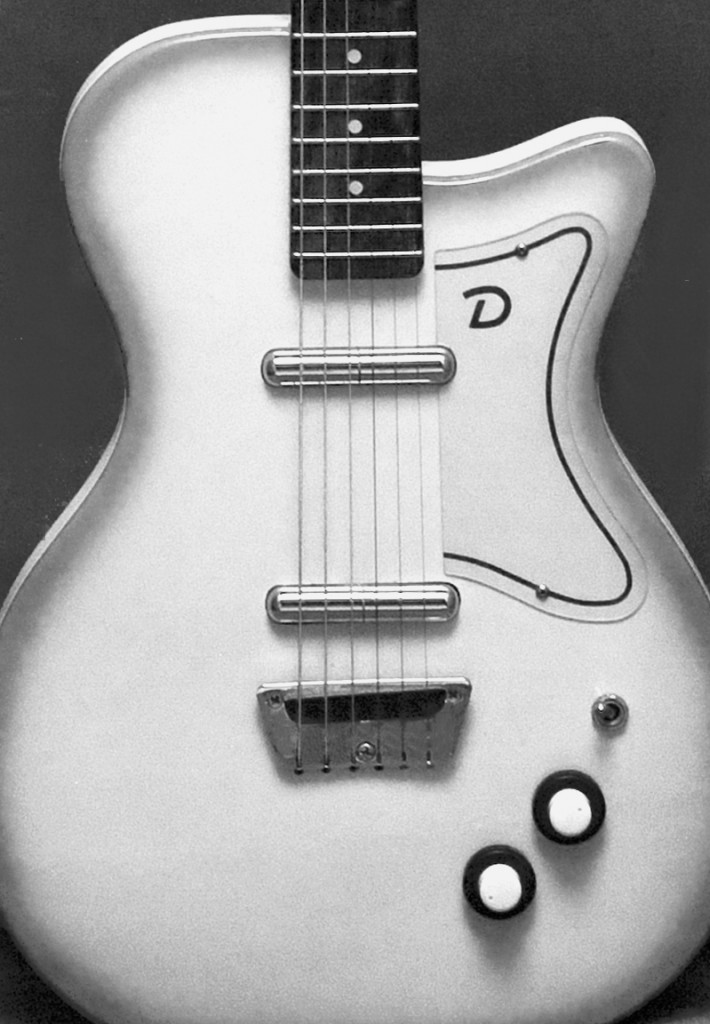 JAG: Did your expertise and know how play a big part in how any particular plan for an undertaking this huge was to come about?
SOEST: I suppose so. They put me in charge of historical research and reverse engineering, and supplied me with several great examples to spec-out and come up with the best features for modern production.
Continue reading A BIT ON THE NEW DANELECTRO COMPANY